---
WordPress vs Tumblr – Trusting WordPress Over Tumblr?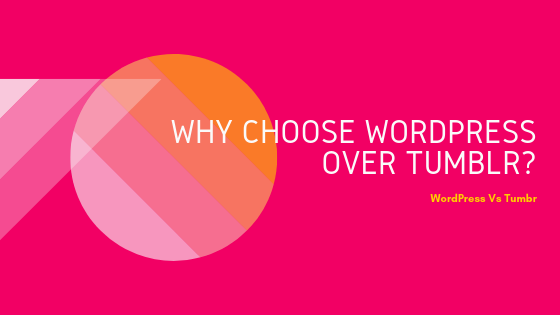 WordPress vs Tumblr is an unending debate, both being blogging sites with unique benefits. WordPress sites and Tumblr site are high ranked sites. Choosing a blogging site for your business or hobby is crucial. A blogging site must address all our content needs. The two rivals, (WordPress vs Tumblr) has contributed a lot to the world of content development. Recently WordPress owner buying Tumblr has added fuel to the hot discussion topic.
Why do we prefer blogging Sites?
Blogging is an art! And every art requires time, passion and heartfelt contribution to success. Writers write content to express their ideas and perspectives. The expressed content should reach the right population to the blogger a winner.
Similarly, every business and effort should reach the right customer and covert into a positive sale. The online business is hiking day by day, making a handful of people rich every minute. The core of online businesses or any business for that matter is the knowledge about the business.
Explaining the blogging sites
Blogging sites help in sharing that knowledge in the right manner. Having a website with CMS (content management system) will enable you to share your information about your business. There are a lot of blogging sites namely WordPress, blogger, Magneto, Tumblr and Medium. Among all of these let us focus on WordPress vs Tumblr, the two blog sites. We aim this article at educating customers why WordPress sites are better than Tumblr and how WordPress sites suit your business well.
WordPress Sites
It is well known for its professional-looking platform. Being a free and customizable blogging site, they rank it as a powerful blogging site. Though WordPress.com is used for Blogs and WordPress. org is used for building sites, customization using WordPress.com is easy and accessible. If you are looking to create a CMS with professionalism WordPress sites are the best option available. It is an open-source system which uses PHP and MySQL for functioning. We can create headless CMS with WordPress using java scripts.
We can consider the following as Pros of using WordPress sites:
Free and easy to use
Easy to maintain
Has a larger support network
Over 34% market share
Robust customization via widgets and plugins.
Easy forms and customization for email marketing integrations,
eCommerce support like wish-list, shopping  cart and flexible payment options are available
Supports Google Analytics
Millions of themes and plugins to customize
Tumblr Sites
Tumblr sites are blogging sites similar to WordPress sites. WordPress vs Tumblr is a seriously discussed topic as both the sites are developing at a breakneck pace. The main drawback which makes Tumblr popularity sluggish is the ownership. Yahoo owns your data and if Yahoo sever is down the entire data is lost. The bright spot in Tumblr sites are easily implemented with social account integrations and shares your blog content automatically. It is also free of cost but allows only a few customizations.
Another drawback is Indian-based bloggers mostly use WordPress and Blogger whereas Tumblr is slightly unpopular. Tumblr is dedicated and developed for blogging and site development is quite impossible.
WordPress vs Tumblr
Though Tumblr has it sown benefits and advantages having a full comparison of WordPress sites and Tumblr reveals that WordPress is the best for blog and website. Tumblr has a good community support, but we seldom use it in main sites or blogs. Moreover, the social sharing options are available in WordPress with customer preferences.
With WordPress, we create our own web hosting which is reliable. In Tumblr, the server and the data belongs to Yahoo. You should require ownership to design and build a proper CMS and host your blogging sites. We can use a platform or CMS to create a custom design in WordPress which is unavailable in Tumblr.
Top hosting companies like inspiredsite.com, will provide you with a hosting package with all the tools required. Easy registration of a domain name and setting up of hosting account is easy for both WordPress website and your blog. Install all of it from inspiredsite.com hosting account through the one-click installation of WordPress sites. Very easy to get your website and blog up and running fast.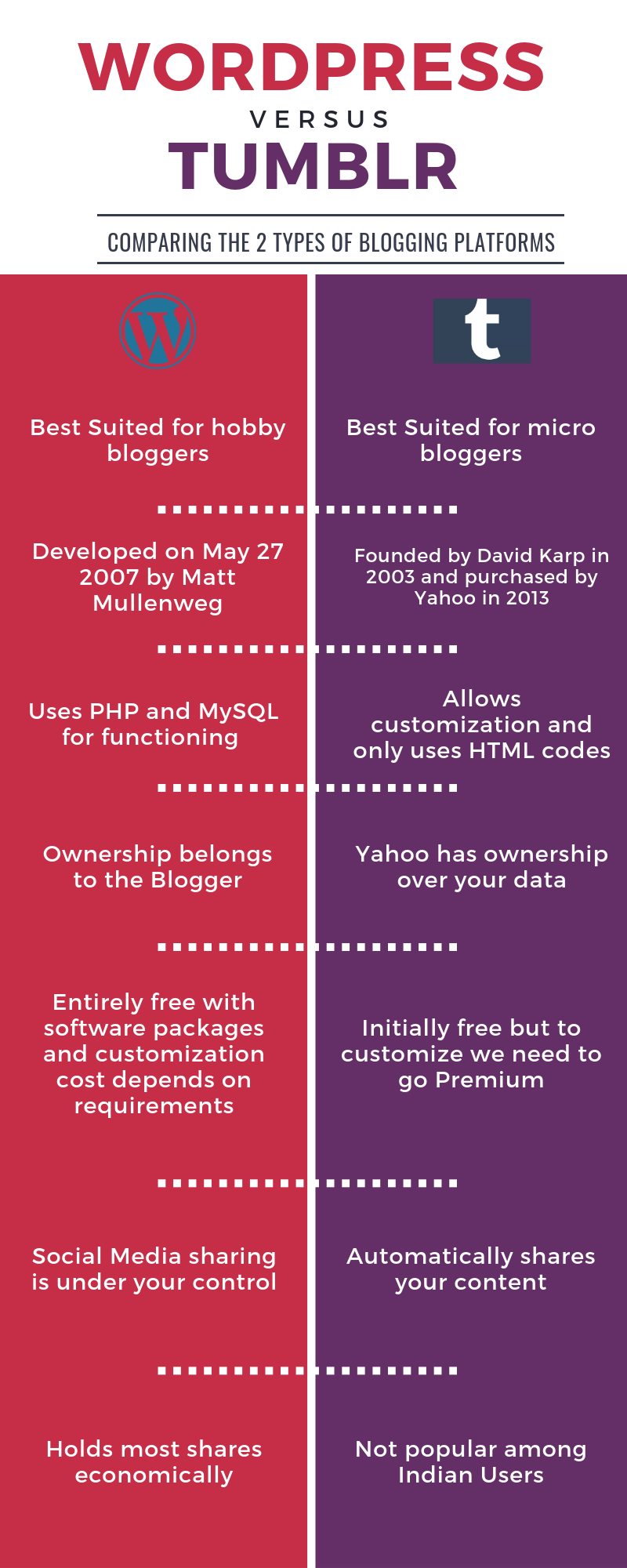 Not every business demands a sophisticated content management system and similarly not every business needs to attract customers online. Choose a site as per your business demands. If you need a more complex CMS structure with more customisations choose WordPress and if you need more social media activity, then choose Tumblr. WordPress vs Tumblr or Medium or any other blogging site, choice is yours.
Talk to our experts to find the best solution for your website and to more about the blogging sites.
Recommended Posts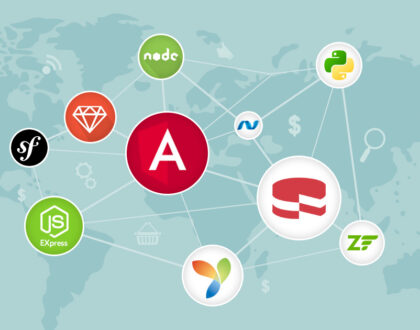 December 11, 2022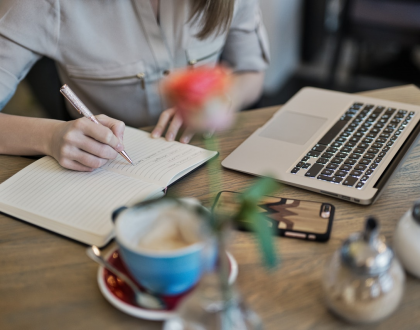 April 7, 2020